Ice creams, ants, gentlemen and more. Enter the crazy world of CHIKARA.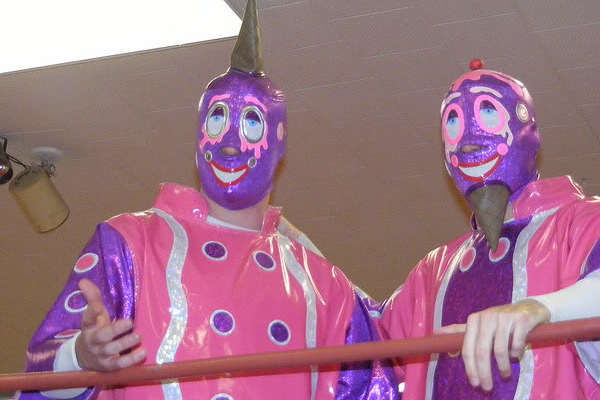 wikipedia
Professional wrestling is a glorious thing. Okay, this is essentially preaching to the choir, our love for the sport is why we are all here after all. Still, it is easy for many to view the grand world of professional wrestling through only the world of WWE, by far the largest wrestling company on the planet. In fact, many casual fans could be forgiven for thinking that WWE is professional wrestling.
This couldn?t be further from the truth of course. Professional wrestling outside of the McMahon Empire is in great health, with everything and anything available that the love of pro graps could want. For those who enjoy something a little more, well, preposterous, CHIKARA Pro is the promotion for you.
Founded in 2002 by Mike Quackenbush and Reckless Youth, CHIKARA has gone on to provide some of wrestling?s funniest moments, as well as some of its most complex and far-reaching stories. For instance, in 2013 the company was shut down leading to some of its former stars having to re-group and fight back, via soul searching and time travel (to Parts Unknown). That doesn?t do that story justice in the slightest.
For those of you who are unfamiliar with the promotion, here are 10 wrestlers (well, 12 actually) that sum up what CHIKARA has to offer. If you are a CHIKARA fan, I?d love to hear who you?d take out and who you?d put in. Either way, CHIKARA rules.