Shinsuke Nakamura will surely have his work cut out for him at NXT TakeOver: Dallas.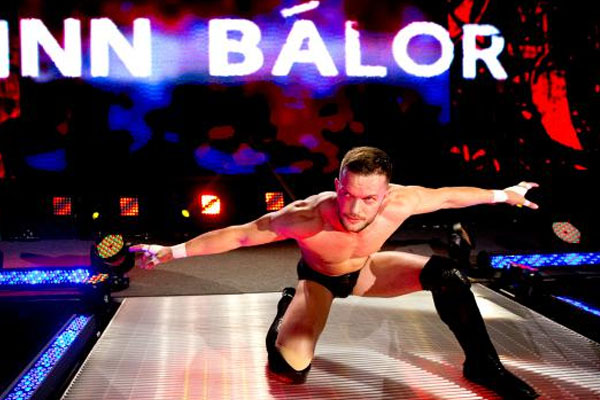 WWE.com
It?s been a whirlwind of a week in the world of wrestling with fans buzzing over the arrivals of AJ Styles, Austin Aries and Shinsuke Nakamura in WWE. Styles made his highly anticipated debut in the 2016 Royal Rumble match while Aries appeared at last Friday?s set of NXT tapings in Orlando. Days later, it was announced that Nakamura will be in action at NXT TakeOver: Dallas.
How WWE will treat Nakamura in NXT remains to be seen, but if the way they have utilized Styles so far on the main roster has been any indication, he will be just fine. He dominated the Japanese wrestling scene for over a decade and will now face a new set of challenges in NXT, where he will face some of the greatest wrestlers in the world today.
It feels like every signing to the so-called developmental territory is more exciting than the last. Long gone are the days of ?rookies? coming to NXT without being treated like a big deal. Finn Balor, Hideo Itami and Asuka all received heroic homecomings upon their brand debuts, but they are only a few of the many stars to have memorable first appearances.
As we await the arrivals of Aries and Nakamura in NXT, let?s look back at the top ten greatest introductions in the show?s near-four year history.
10. Baron Corbin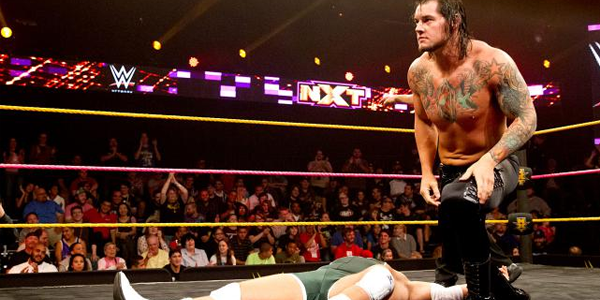 WWE.com
Baron Corbin was already a familiar face to longtime NXT viewers by NXT TakeOver; Fatal 4-Way. He spent the first few years of his stint in developmental working as an enhancement talent and losing to the more established stars. Despite his large size, no one ever took him seriously as a threat. Henceforth, everyone expected his match with CJ Parker at said special to be a total squash in Parker?s favor when Corbin was seen standing in the ring without an entrance.
But what fans received instead took them by complete surprise. Only mere seconds into the matchup, Corbin scooped up NXT?s resident environmentalist and planted him (no pun intended) with one of the coolest-looking finishing maneuvers fans had seen in some time, later known as the End of Days. As soon as he scored the three count and he was announced as the victor of the match, the audience immediately took notice.
Never again would they forget the name of Baron Corbin.
He floundered for a time, especially after his feuds with Bull Dempsey and Rhyno flopped, but he finally found his stride in the summer during his rivalry with Samoa Joe. He has really come into his own as a heel over the last six months and has surprisingly suffered only one pinfall defeat at the hands of Neville last February. That loss aside, he has been booked strongly and remains one to watch in the Florida-based brand as 2016 gets underway.