Does Triple H still harbour resentment towards Foley?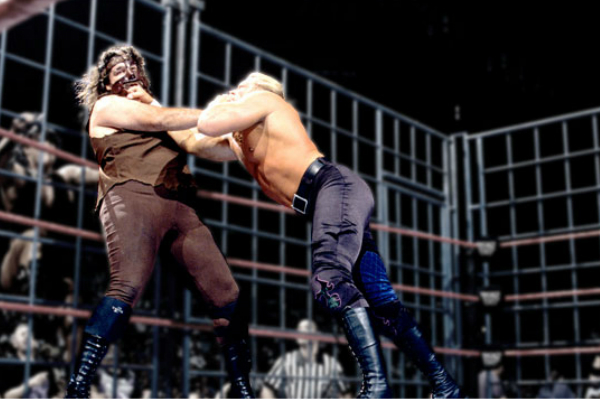 WWE
Mick Foley has went under many monikers in the world of pro wrestling. Not only is he more commonly referred to by his given birth name nowadays, but Foley has also been known as Cactus Jack, Mankind and Dude Love. For brief periods throughout the early years of his wrestling career, the man was also dubbed Jack Foley and Cactus Jack Manson, because of his physical similarities to criminal Charles Manson.
Having made his in-ring debut way back in 1983, Mick would defy the odds and go on to become one of the biggest stars in the industry, before becoming a best-selling author and a guy who can count himself pretty darn lucky that he?s still able to walk. A notorious big bump taker, Foley put his body through hell, and it?s remarkable that he?s still upright in 2015.
Perhaps due to his longevity in the wrestling business, there are many urban myths and legends surrounding Mick Foley. Some of them are true, as this article explores, whilst others are more questionable, but all are extremely interesting. Having competed everywhere from WWE and WCW, to TNA, ECW and Japan, there isn?t much Foley hasn?t done in wrestling, but which of these urban legends are accurate?