Can it really be true that Randy Savage didn?t cost WCW anything!?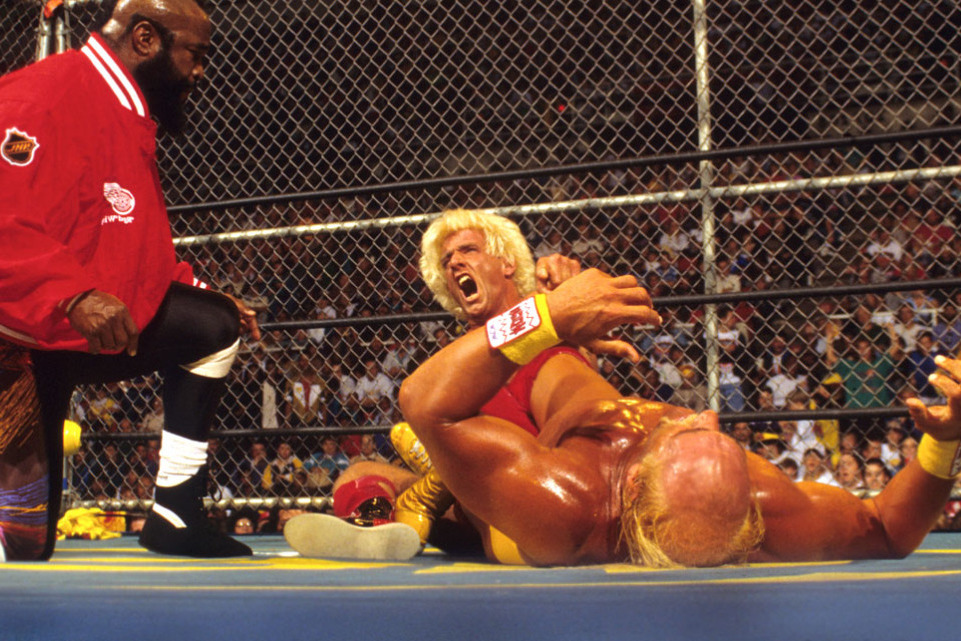 WWE.com
Bursting through the curtain for his first ever WCW World Title bout, Hulk Hogan looked slimmed down, healthy, and eager to make a great first impression. At World Championship Wrestling?s Bash At The Beach event on July 17, 1994, Hogan was set to face ?Nature Boy? Ric Flair in a match pro wrestling fans had waited years to see.
This was the dawning of a new era for WCW, and many backstage felt the company  ? upon signing Hulk ? had finally hit the big time. There was a sea of change on the roster, quickly evolving into a line-up which greatly resembled the WWF roster of the late-1980?s and early-1990?s.
Hogan brought pals like Jim Duggan, The Honky Tonk Man and Ed ?Brutus Beefcake? Leslie along for the ride. The latter even headlined Starrcade 1994 opposite Hulk himself, a decision WCW VP Eric Bischoff would later dub a mistake that he regrets. Talked into allowing the match by Hogan, Bischoff was left disappointed by the results.
Incredibly, Leslie wasn?t the only man floating around Hulk Hogan for a potential match at Starrcade. Another former WWF star was rumoured in wrestling magazines of the day, and it would have been quite the sight to see him headline as proposed.
1994 was a big year for WCW, but things could have turned out very, very different.