The dark side of France?s greatest ever player.
Emilio Morenatti/AP
The appointment of Real Madrid and France legend Zinedine Zidane as Real Madrid manager has raised the excitement levels at the Bernebeu, and football fans all over the world are fascinated to see if he will be as good in the dugout as he was on the pitch.
At international level Zidane took home a World Cup and a European Championship and nabbed over 100 caps for France. At club level, he won league titles in Spain and Italy as well as a famous Champions League title with Real Madrid. In terms of personal honours, he?s the proud owner of a Ballon D?Or and three FIFA World Player of the Year awards. To say that he was successful is an understatement.
But, underneath the success, glory, and beautiful football, there?s a different side to Zinedine Zidane. A side that takes in failed transfers, indiscipline, on-pitch violence and, of course, that World Cup final.
10. ?Not Fast Enough? For Algeria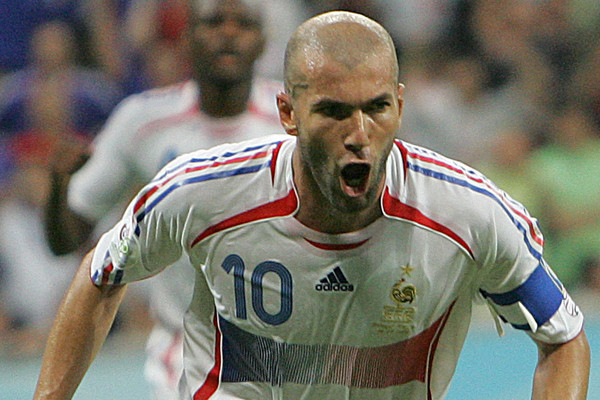 THOMAS KIENZLE/AP
Zidane won 108 France caps with an amazing 31 goals (from midfield!) but it?s possible that he could have ended up representing a much less successful footballing nation. Zidane was born in Marseille, but his parents emigrated to France from the North African nation of Algeria.
There were rumours during Zidane?s early years as a promising youngster at Cannes that Algeria were looking into the possibility of offering Zidane a call up the national team. At the time, he had not been capped for France. However, the Algeria manager, ex-player Abdelhamid Kermali, allegedly felt that the future France legend was ?not fast enough? for the team.
Zidane later denied ever being approached by Algeria, but whatever the truth, he eventually made his France debut in a friendly against the Czech Republic in 1994 and the rest is football history.