?Finally, the truth about Hitler?s diabolical plans to create a race of superwomen can be told??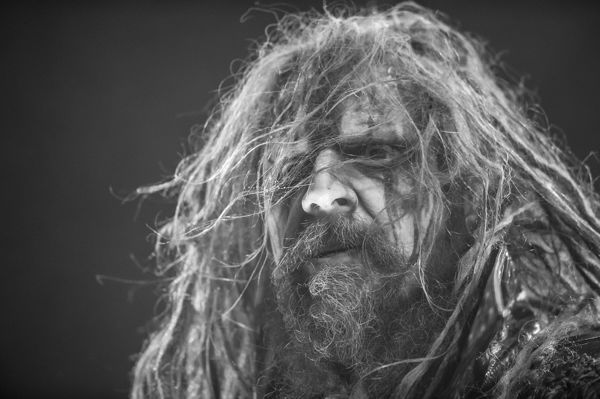 Bill Ebbesen / wikipedia
Picture Alice Cooper fronting Misfits and you?ve got White Zombie, whose name came from a 1932 Bela Lugosi movie and whose lead singer seemed to have been groomed by Charles Manson.
They achieved mainstream success with their third album, La Sexorcisto: Devil Music Vol 1, by which time Guns N Roses and Nirvana were battling it out to be the biggest band in the World, but Rob Zombie?s lyrics didn?t really bring either to mind. Loaded with references to exploitation cinema, and backed by samples from movies most people hadn?t seen, their songs were very different from Paradise City or Smells Like Teen Spirit.
The band went their separate ways in 1998 and Zombie released Hellbilly Deluxe, his debut solo album, which gave him his biggest critical and commercial success to date, selling 3 million copies worldwide and spawning 3 hit singles. Superbeast, the first full-length song on the record, takes its name from a 1972 movie where a man discovers a mad scientist conducting genetic experiments in the Philippines.
Two years later, Zombie was at the helm of his debut feature, House Of 1000 Corpses, a wild and crazy homage to exploitation films that references everything from the Marx Brothers to The Texas Chainsaw Massacre. That?s the thing about Zombie: unlike most other directors, you can picture him at a Drive-in on a Saturday night, paying $2 to watch a movie most people would pay not to see.