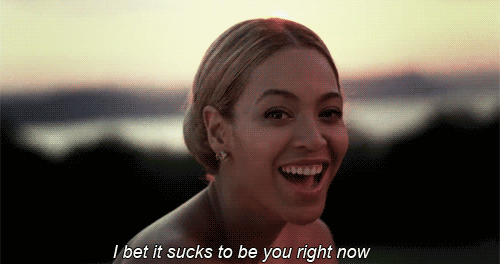 imgfave.com
Women are extremely complex characters and unfortunately for you men, they can sometimes be a bit of a nightmare, but don?t you dare call your girlfriend that if you value your scrotum. Women tend to see things as having two different meanings whereas you normally see things for what they are and according to your partner?s assumptions, you are wrong. About everything. All the time.
Girls want you to be able to read their minds and will think that it?s perfectly acceptable to fall out with you when you don?t know that they DID want to go out for dinner and by saying ?no it?s fine, you can decide? was really, ?let?s do what I want and you need to know what I want.? This grudge will probably last for a few days. Women want you to know who they are, bring them chocolate when they?re upset and get along with their family. You basically need to be a perfect human being in order for them to be able to tolerate you and unfortunately, the standards are set so high that you need to be sensitive, funny, intelligent but have the body of Thor.
Women can be difficult, but you wouldn?t change your girlfriend for the world (hopefully) and although this isn?t about tearing women down, it?s about helping the guys out. Women say things that they don?t mean and everything has a secret translation that the majority of men don?t know about or cannot seem to understand.
Ladies, you?re all guilty of doing this, so here is a handy translation of the things that women say and what they actually mean. Good luck.