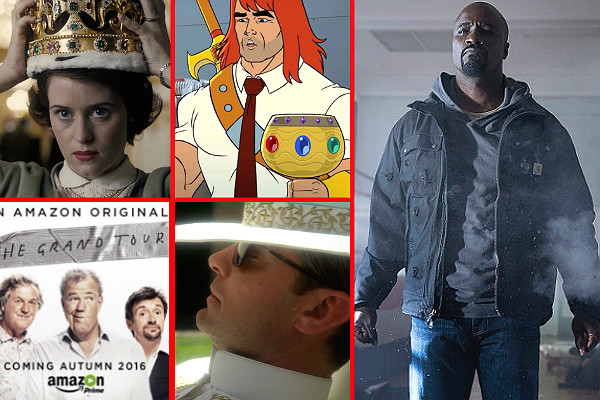 Netflix/Amazon/Sky Atlantic/Fox
2016 has already been another great entry into the annals of Peak TV. We've had the huge epics, like Game of Thrones, the dark and grounded superhero series, and a surprisingly excellent nostalgia-fest. It's given us a number of weird and wonderful TV shows, across all the major networks, cable channels, and streaming services, and some truly memorable moments.
While some of those shows may still be standing as the best of the year come its end, there's plenty of competition to come in 2016. We may be over halfway through the year, but TV has plenty to offer. Even just with returning series, you've got the likes of Transparent and Black Mirror (albeit now on Netflix rather than Channel 4) on their way.
However, this list will be focused on the new shows that are yet to arrive this year, but should be sometime between now and December. There's a risk with a new series, and especially with so many network shows debuting during the fall it can feel like an overload as it gets towards that time of year, so it's easy to stick with old favourites.
That would be missing out on a lot of exciting new shows though, and these are the ones that – while they could conceivably fail – should be rather big hits.
some ideas Questions and Answers