Instagram
Got your breath back yet?
After Sheamus kicked off a tumultuous week in WWE by keeping his championship at TLC, the boss got what few would argue he didn?t have coming to him and ended up in an ambulance while his wife read (or punched, more accurately) the riot act to Roman Reigns. He took his belt back, naturally, on Raw and kicked off an inevitable feud with Triple H that will culminate with Reigns? anger and Triple H?s vengeance at WrestleMania 32.
Thank God for year-ending high-points.
The rest of the week saw NXT take-over London on their triumphant UK tour, and the usual backstage and personal life revelations that make WWE social media an exciting part of the fan experience. And of course, even the world of sports entertainment isn?t too big to resist the immense power of the Force.
This is the week in WWE Instagram?
25. Lana Sweats It Out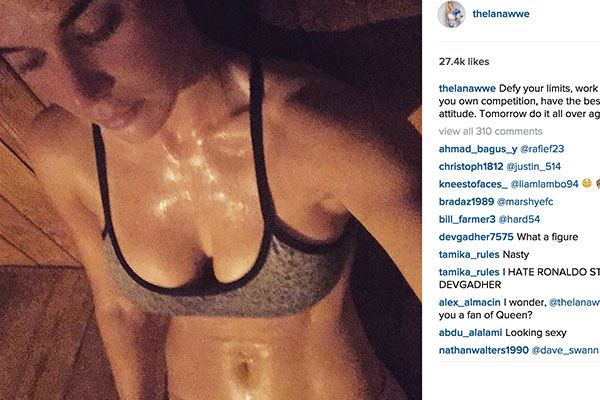 Instagram
Taking a break from her heavy schedule of public displays of affection with her Bulgarian Bae, Lana posted a particularly sweaty sauna shot after her work-out, complete with the usual motivational slogans to push yourself. Then maybe you too can land a giant hulking man from Eastern Europe.
In more wooden panelling news, she was also captured in mid-festive photo shoot by the WWE Make-up Divas.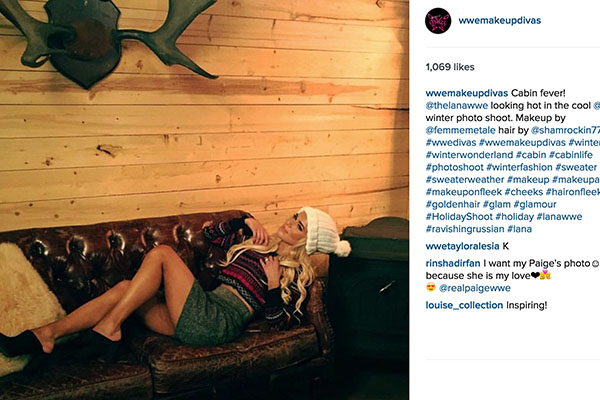 Instagram