Sheamus and Wade Barrett. The 21st century Hansen and Brody? Maybe?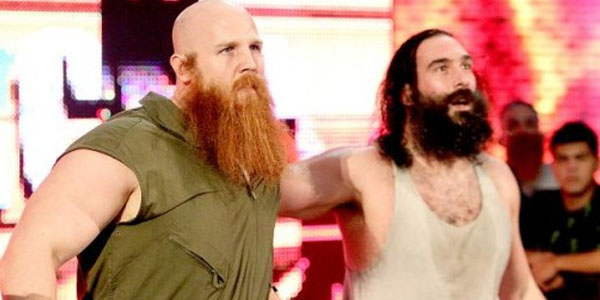 WWE.com
As if quietly lurking in the darkness of the WWE roster, tag team wrestling is again picking up steam in WWE. Somewhere between The New Day gelling and finding themselves to Tyson Kidd and Cesaro deciding to become the workhorses that pro wrestling has historically loved to have at the top of its tag team ranks plus the successful call-up of the Lucha Dragons and the Prime Time Players waiting in the wings, WWE?s tag ranks have been revitalized.
While yes, there are teams like The Ascension and Los Matadores that have faltered and the Usos are dealing with the injury bug. However, there are no fewer than five potential tag team combinations in WWE at present that aren?t together who could actually flesh out this rapidly developing division even further. From performers who have history together to performers whose working styles make sense in tandem, WWE has a plethora of great potential options to consider.
If a hater of ?makeshift tag teams that don?t make sense on paper,? do remember that the New Age Outlaws are five-time WWE Tag Team Champions (of the wooooorld) and that greatness isn?t necessarily immediately beheld at first glance. There?s some golden duos here worth considering for sure.
information widget more info »