The infuriating questions that you wish wouldn?t keep popping up in your head (but do).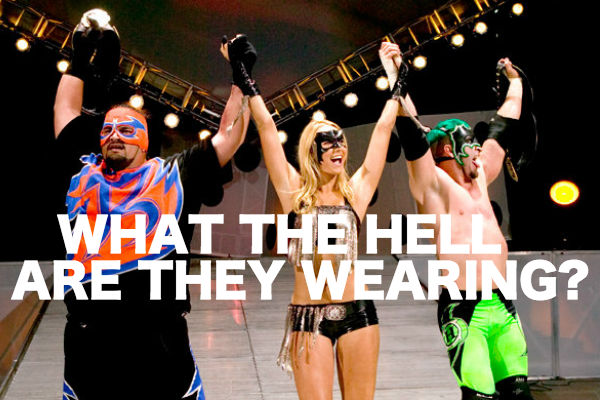 WWE
WWE is a soap opera ? there is no other way to describe it.
All the major features of soap operas such as melodrama, poor continuity, overacting, and rushed production schedules feature heavily in the day-to-day running of your average WWE show. And, just like with any other soap opera, enjoying WWE obviously requires you to suspend your disbelief.
Yet, despite how crucial this aspect is to the product, it seems to be taken for granted ? as if because we have accepted that WWE is a form of pantomime, we have no problem with being sucked out of the moment by inexplicable creative decisions. Now it?s fair to say that as fans we sometimes accrue a level of anger that is disproportionately large when compared to the actual effect that WWE storytelling really has on our everyday lives (guilty).
But still, it is really annoying to be yanked out of a show because your inner monologue can?t stop asking some pertinent questions about what is unfolding in the ring on your TV screen.
What are these specific questions that WWE constantly forces its fans to ask themselves every time they tune into WWE programming?
Well, I?m glad you asked because I am confident that as soon as you see them, you?ll know exactly what I am talking about?