Somewhere Michael Bay awaits a phone call?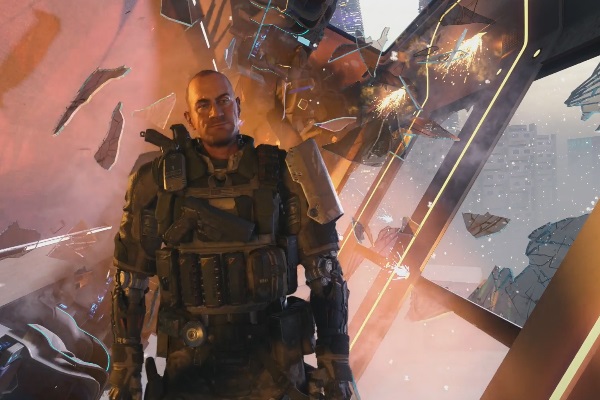 Treyarch
It was only a matter of time before the noobs would be pwned on the big screen too.
The Call Of Duty videogame series has become an unstoppable money eating monster in the last decade or so, earning parent company Activision roughly $11 Billion since the first game launched in 2003. And fresh off the release of Black Ops 3 comes the news that Activision is planning to turn the franchise into a series of movies too.
Their new movie and television division, titled Activision Blizzard Studios, is going to turn a number of Activision IPs into franchises. First up will be an animated series of Skylanders with a voice cast that includes Justin Long and Ashley Tisdale, but the Call Of Duty movies are expected to follow soon after.
A number of big studios, including Sony, have tried for years to claim the movie rights to the series, but for the moment Activision are planning to tackle it on their own. In the announcement they claim this is so they can stay in control and deliver the quality people have come to expect from them. In reality they probably saw the revenue stream of Marvel and felt they had lots of untapped potential.
The planned movie should have no trouble attracting name talent as over the years actors such as Idris Elba, Kevin Spacey, Kiefer Sutherland and Gary Oldman and directors like Peter Berg and Guy Ritchie have work on the games in one capacity or another. Whoever Activision eventually hire they can be expected to be firmly of an A-list pedigree.
The cinematic universe plan opens itself up to a number of possibilities, such as live action takes on the Modern Warfare and Black Ops storylines and ? if they?re feeling really brave ? adapting the zombie mode into a movie too. Whatever happens though, the movie will almost certainly tone down the graphic violence so it can be seen by young teenagers too. That?s where the real money is.
Activision have said the first movie could be ready for 2018 or 2019 so a more detailed announcement should be expected sometime next year.
Michael Bay should expect a phone call someday soon?