Don?t expect to see The Cowboy back in NXT.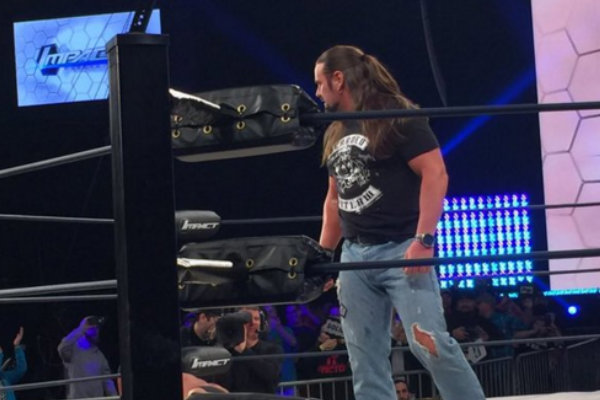 twitter
James Storm has returned to TNA Impact Wrestling, following his brief run with WWE on the NXT brand.
He was never under contract with WWE, but will have known that he was burning a bridge when going back to TNA. However, his decision was probably based on the fact that WWE weren?t going to do any thing with him. Triple H brought him in to give NXT a little rub, he was good for a pop on his October debut, but that was about it. At thirty eight years old, there was little in the hope for further progression.
In contrast, he?s a big fish in TNA, having featured for years as one of the key characters. Going back to Impact Wrestling was a decision that plays to his strengths. Right away, he reformed Beer Money with Bobby Roode. That should provide plenty of entertainment and is more fun than he would have had in WWE, where he could only count on the occasional freelance gig.
Storm?s brief WWE career does show that Triple H and his team at NXT are willing to work with wrestlers in various arrangements. Contracts aren?t a must for appearing on WWE NXT television.