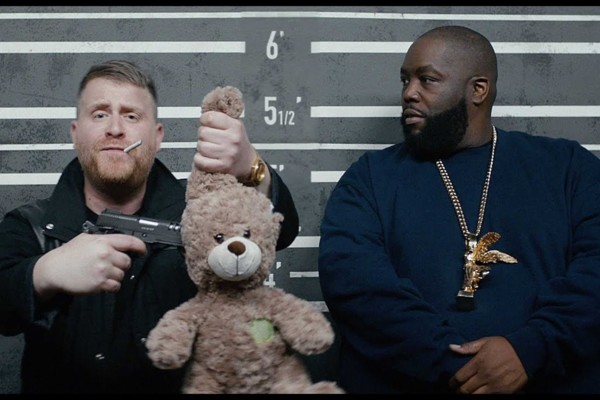 RED
If you watched the first Black Panther trailer with the same excitement as the majority of the world, you will no doubt have commented on how well the tub-thumping hip hop track chosen to accompany the incredible looking visuals fit. It was another high-point for Marvel's increasingly impressive marketing department to clash the Wakandan natural environments with that bruising track.
And to answer a question that a significant number of fans will no doubt be asking: the song used in the Black Panther trailer is 'Legend Has It' by the American hip hop group Run the Jewels, from their crowd-pleasing album Run The Jewels 3.
Here it is in full…
There's no doubting the delightful synchronicity between the line "You think I'm lion, you right, see my teeth" and the film's wider themes of political and power challenge.
The hip-hop supergroup is made up of legendary rap stars El-P and Killer Mike, who have so far released three studio albums to huge critical acclaim. If this trailer grows their fanbase, it's a truly great thing.
Are you excited to see Black Panther? Share your reactions to the first trailer below in the comments thread.
another blog with PC News read page