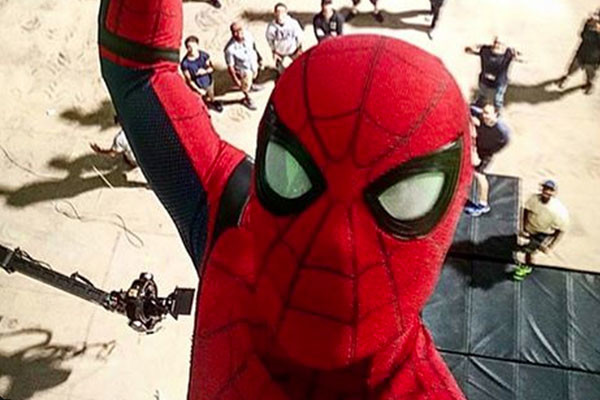 Instagram
To celebrate it being exactly a year until Marvel's Spider-Man: Homecoming heads into cinemas, Tom Holland has shared a genius new selfie from the Atlanta set.
Is there much to take from it? Not really, other than the costume still looks sweet. And it's nice to have a fairly big indication that the stunts are going to be pretty damn impressive.
Production of the film rumbles on at Pinewood Studios, which also housed the shoot for Guardians Of The Galaxy Vol 2. In the past few days, we've seen the first set shots emerging, and offering vague insight into the film, including Peter Parker's horrific taste in jumpers…
You can expect details on the film to be kept pretty firmly under wraps for now (until LEGO reveal one of the tie-in sets too early, or something), but you can keep track with all of the latest rumours here.
Are you excited for Spider-Man: Homecoming? Share your reactions below in the comments thread.