The final scene in the movie finally explained!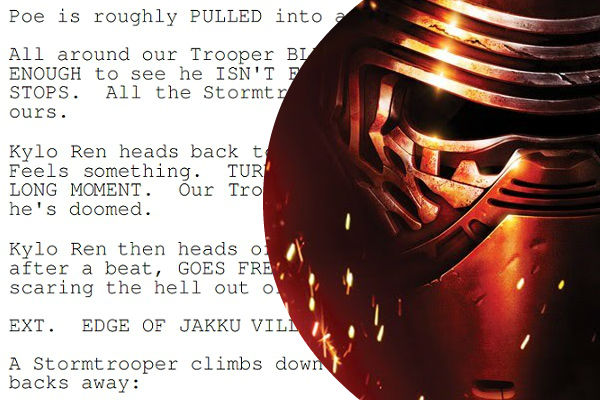 Lucasfilm
Star Wars: The Force Awakens is breaking countless box office records, and is well on its way to becoming the biggest movie of all-time. It?s clear that the excitement surrounding the movie is showing no sign of slowing down, and fans of the franchise are still desperate to learn all they can about this first part of the new trilogy and of course what it sets up for the future.
While there are all sorts of books and interviews which provide some insight into all of that, it?s hard to imagine a better source for the scoop on all things Star Wars: The Force Awakens than the script itself!
Written by J.J. Abrams, Lawrence Kasdan, and Michael Arndt, a copy sent out to members of the Writers Guild of America for awards consideration has inevitably leaked online, and while Disney has done everything in their power to take it down, plenty of fans got the chance to have a peek before it vanished entirely.
Despite being edited to remove deleted scenes and the like (because you just know those are something which are being saved for numerous special edition release in future), it still offers a huge amount of insight into Star Wars: The Force Awakens, revealing surprising new details on character motivations and the way this movie sets the stage for Rian Johnson?s Episode VIII.