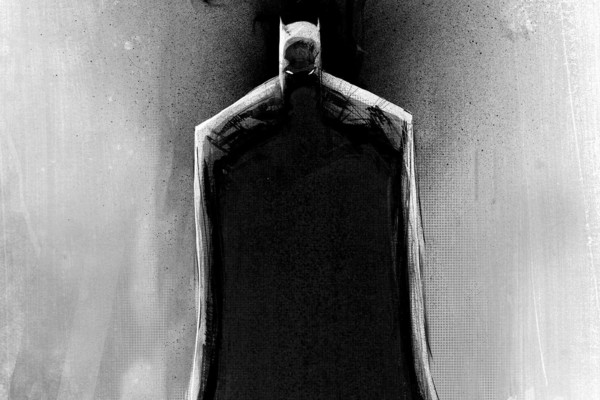 DC Comics
It really doesn't sound like we're going to get Matt Reeves' The Batman when we were originally supposed to. According to the director – who is currently promoting the excellent War For The Planet Of The Apes – he won't be using Ben Affleck and Geoff Johns' script at all, as he told MTV?s Happy Sad Confused podcast:
?It?s a new story. We?re starting again.?
He also revealed in conversation with Uproxx what his personal drives are in making the film:
?I can fail for every single reason because of myself. I don?t want to fail because of something that I don?t believe in in the first place ? because I?m not going to know how to do it. I can respect that somebody else might know exactly how to do it. Like there are plenty of things that I?m not the right director for and I love to go see those movies. I love to see what people can do. But I can only do what I can do, and so I have to work from that perspective for self-preservation. It?s not out of any kind of like, ?My way or the highway!? It?s because that?s the way I have to do it for me to feel confident in my choices.?
That doesn't at all sound like Reeves is interested in making someone else's vision for The Batman, hence the decision to build a script from the ground up. And as an extrapolation of that, it doesn't sound like he's necessarily interested in taking other people's ideas forward. How do you reconcile that with him coming on board to an already established cinematic universe with an over-arching narrative that is apparently already mapped out?
It doesn't fit.
So when he says "we're starting again", could he mean that the film will be a total reboot? Could we see Batman movies once more moving away from the Justice League ensemble and effectively starting a narrative timeline of their own? That would be absolutely preferable, and would make it a lot easier to tell the smaller scale, detective-led story Reeves has already been teasing without there being constant questions about where the rest of the Justice League are.
Even if they don't fully reboot it, this presumably means we won't see Joe Mangianello's Deathstroke, and there's still a major question over Ben Affleck's continued presence as Batman. In all honesty, they ought to let him leave and recast, or split Reeves' Batman away from the DCEU by casting a younger actor and calling it a prequel/reboot and concentrating on Batman's earlier years.
It's one thing to have the wise, old Batman in the Justice League films (and nobody would be against Affleck turning up in those sequels as the timeline is already established), but do we really want to see solo films about a post-retirement, ageing Batman? We've seen that in The Dark Knight Rises already, and in Batman v Superman, and it would be far better to see Reeves make a film in a Gotham that is still very much suffering with a villain problem.
That way we get to see the rise of the villains and Batman dealing with them, rather than picking over a post-crisis, post-crime Gotham where we know there's no chance of seeing a Robin or seeing the impact of those villains first appear. And where, fundamentally, we know there's no possible way for their to be enough longevity for sequels, since Affleck is already playing an old, wizened figure. To launch into a solo film from Justice League, the clock would always be ticking and we'd all be watching for the inevitable reboot.
This is the perfect opportunity to do that, and hopefully that's exactly what Reeves is hinting at.