Because the first thing you want to do after being hit with a sledgehammer is shake the guy?s hand.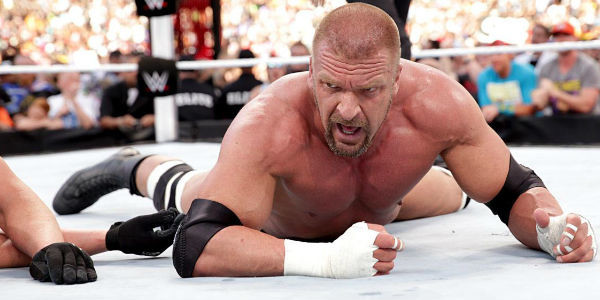 WWE.com
WrestleMania 31 has come and gone, and with the biggest week in wrestling now out of the way, we?re left with some big, burning questions. Most pressing of all: Why does Ricky Steamboat always have to wear a gi and headband when he shows up at WrestleMania? And how many times will Joey Mercury jump off the second rope and land into an RKO? It didn?t work the first five times!
Overall, though, it was a pretty exciting week in wrestling. WrestleMania was solid, Kalisto and Neville made their main roster debuts, Sheamus put some twisty things in his beard, and Impact put on another ?pretty good? show, which means they?ve come a long way from their specialty of ?pretty terrible? shows of the past.
With all this great stuff going on, that must mean there?s nothing to complain about right? Why not at all! The bad things in wrestling never take time off, WrestleMania week or not. Unlike The Undertaker, the worst moments of the week doesn?t show up just once a year with a new haircut and then disappear again.
So pull out your NWO or DX shirt from 1998 one more time and let?s celebrate the worst in wrestling!
all new messages News on the net