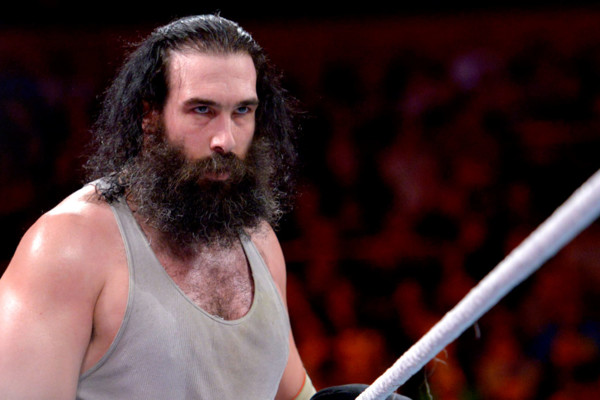 WWE.com
In what may very well come as the least surprising wrestler casting in movie history, it has been announced that Luke Harper is to star in an upcoming horror-action movie titled 'Mohawk'.
Harper has been out of action since injuring his knee way back in March, where he dislocated his patella and tore his medial patellofemoral ligmanet, whatever that might be.
The movie will star Kaniehtiio Horn as the lead and title character. Mohawk will be a young lady who finds herself in a rather sticky situation after one of her tribes somehow manage to set an American soldiers' camp on fire. Mohawk heads to the woods for safety, but is confronted by the dastardly Colonel Holt. It'll take supernatural forces for Mohawk and her cohorts (mohorts?) to survive.
Citizen Kane is most likely will not be, but Harper has proved in his time in WWE that he is as good as they come when it comes to facial expressions and acting 'creepy'. He is quite obviously tailor-made for a role in horror cinema, and this could very well be the first of many roles for the former Brodie Lee.
There is no word on a potential release, but work has already begun on the feature flick.
---
In this post: 
Luke Harper
First Posted On: